Lawrence H. Lund Bio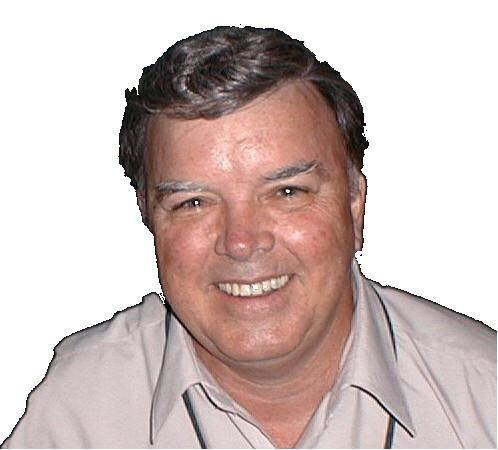 My name is Lawrence (Larry) Lund, I live on Long Island New York in Suffolk county. I am 83 years young, (as of September 11, 2016).
I was born in Brooklyn New York. My roots go back to Norway on the paternal side and Germany on the maternal side.
Paternal:
The Lund family, Ørlandet, county of Sor-Trondelag: from the farm Uthaug in Ørlandet Norway.
A small village named Uthaug was in the municipality of Ørland.
Maternal:
Cappel and Spieka, Germany.
I am married to my wife Monica (nickname Pinky) for 59 years and have six grown children and 14 grandchildren and 9 great grandchildren. All but five grandchildren live within 10 minutes of my house, two live in Florida and three moved to Missouri in 1998; we used to visit the Florida group every year during school recess. This allowed us to take some of the other grandchildren with us. We started visiting Missouri in 1999. My hobbies are Halloween, fishing, woodworking, computing and a whole bunch of other things. I keep very active.
I was raised in Richmond Hill Queens NY. I started working at about age 8 in a local grocery store, filling shelves, candling eggs and making deliveries by bike. I also took any kind of work I could find, such as raking leaves, shoveling snow etc. Times were tough in the early 40's, there was rationing and everything seemed to go towards the war effort. My Dad was a hard worker but didn't make much money. I remember taking my little red wagon and going to the freight yards to pick up pieces of coal to heat our 6 room railroad flat apartment.
By the age of 16 I started a real job with Western Union delivering telegrams by bike. I worked the 6 to 10pm shift weekdays and Saturdays and Sundays.
I quit Richmond Hill High School (Bored) and went to work for Republic Aviation as a riveter assembler building fighter Jets until I enlisted in the Air Force at age 19.
I served in the United States Air Force from January 9, 1953 to December 5, 1956 a four year tour of duty as an Air Traffic Control Specialist.
I am a Korean War Veteran and earned the National Defense Service Medal, United Nations Service Medal, and Korean Service Medal.
I had Basic training Samson Air Force Base located in upstate New York.
I then had AACS (Airways and Air Communications Service) training, at Keesler AFB in Biloxi Mississippi April - July 1953
| | |
| --- | --- |
| My first duty assignment was as an Air Traffic Controller in the 1954-6 AACS Detachment, Johnson AFB Japan at the Tokyo Air Route Traffic Control Center where I served for 2 years. | |
Returning to the US, I was assigned to the 2017th AACS Squadron, McGuire AFB New Jersey RAPCON (radar approach control). While at McGuire AFB I earned my GED and took some college courses.
I got married in 1956 in my wife's home town of Trenton NJ, and when my 4 year tour of duty was over I was discharged from the Air Force on December 5, 1956.
I was Re-hired by Republic Aviation in the morning and laid off in the afternoon. This was a technicality as they were required to rehire veterans but if non veterans in the same category as I had been laid off, then they could lay me off immediately after rehire. I got a job at B&H Aircraft as an apprentice Tool and die maker. This seemed to be a dead end as they lost their primary contract with Pratt & Whitney and started laying off people. They kept me on.
I used my veteran's benefits to obtain a private pilots license at Zahns airport Amityville, NY after I got out of the Air Force.
Zahns closed in 1979.
In December of 1957 I was hired by the CAA (Civil Aeronautics Administration) US Government now the (Federal Aviation Administration). I became an Air Traffic Control Specialist in the New York Air Route Traffic Control Center. In October of 1961 I became a Data Systems Specialist at the NYARTCC. The job entailed writing testing and maintaining the Air Traffic Control system program. The computer at that time was a Univac file 1, made by the Sperry Rand Corporation.
I was an Air Traffic Controller and Data Systems Coordinator for the FAA for 32 years 8 months and retired in 1986. I worked for Northrop/Grumman as a Senior Software Engineer after retirement from the FAA. This is the same job I did for the FAA before they contracted it out. On May 14, 2003 I retired from Northrop/Grumman after 17 Years. Actually it was a reduction in staff and they asked for volunteers to be laid off and they would get severance pay and then be able to go on unemployment. I jumped at it! At the time, I was only working 3 days a week anyway.
Two of my sons are also Air Traffic Controller's. Steve is a controller at the New York Air Route Traffic Control Center on Long Island and Larry Jr. was a controller at the New York Tracon with a couple of stints in Hawaii. Larry had a tragic accident in May of 2005 while stationed in Hawaii. He suffered severe brain damage and is on disability retirement from the FAA. We flew him back to the mainland and he is presently in a nursing facility receiving therapy. My oldest grandson Steve graduated college (2004) at the Community College of Beaver County PA. finishing the Air Traffic Controller course. He was an electrician awaiting employment. He got picked up by the FAA New York Air Route Traffic Control Center and went to the Oklahoma training facility. (7/27/2009) and is presently an Air Traffic Control Specialist.
His brother Russell joined the Air Force in 2006 and became an Air Traffic Controller. He went to the same school I did in Biloxi Mississippi over 50 years later. He was discharged in December of 2012 after completing 6 years with a tour in Iraq. He is assigned to the New York Tracon in Westbury New York as an Air Traffic controller.
Another grandson Joseph finished the Community College of Beaver County PA air traffic control school and has been picked up by the FAA and is assigned to Teterboro Airport in New Jersey as an Air Traffic Controller. Another Grandson Tyler completed the Community College of Beaver County PA. Air Traffic Controller course. He has been picked up by the FAA but not called yet. The dynasty continues.
After buying a house and settling in Suffolk County I started a well drilling business to make extra cash as we had a lot of mouths to feed. It was "Brentwood Well Drillers" and was very hard work.

November, 1965 to April, 1976.
Owner operator of "Brentwood Well Drillers" Company Lic#1098. This company was engaged in the drilling of water wells. I arranged contracts with consumers and scheduled and supervised my work force of as many as four employees in completing the contracted jobs. I scheduled the necessary training for new employees and constantly monitored their performance.
The rig was a Bucyrus Erie 21W shown on right as I was drilling a well behind my house in the 60's.
January, 1986 to Present.
President of "Lund Consulting Service". A full service consulting firm serving the computer industry. This company recommends sells and installs microprocessors and related peripheral equipment.
November, 1983 to 1986.
President of Mid Island Software, Inc. ID# 899222. This company is engaged in the writing of software for vertical market Point of Sale systems like Dunkin Donuts. These systems involve the use of electronic cash registers interfaced with microprocessors and modems. I write the necessary software (using assembly language, BASIC and PASCAL) and recommend and integrate the necessary hardware to completely automate small businesses.
Also in the 80's I started a small company partnership called "L & V Compatibles". I bought computer parts to build entire systems according to the customer's specifications. Where they did not know what they wanted, I would suggest a system that would satisfy their needs.
I also started "Larry's Auto Body and Painting" and did body shop work and custom painting in my garage. This came about when friends saw the custom work I could perform and recommended me to their friends. I also did a number of Motorcycle tanks.
I was also very active in decorating for Halloween and Christmas. We had quite a crowd come around to see what we had displayed for Halloween. And you can see that on my web page. http://llund.com/halloween.htm
My wife and I have been members of the Sons of Norway Lodge #393 since 1992. I have donated part of my web page to the Lodge and have all the Lodge info on it. I was also the Lodge Editor for many years and in 2012 was selected as the national winner as having the best Newsletter. I have been on many committees, most recent of which are: Audit committee, Juletrefest (Christmas party) committee, Yard Sale committee and many more. I am very active in the lodge affairs.

I have completed the Norwegian Cultural Skills program in Genealogy earning the Specialist pin with all 3 bars shown here.

I have also written a book on both my wife's side and my side. I felt I needed to pass on the family's history. The book is titled Generations and chronicles the Lund-Krisak Ancestral and Descendant Lines.
The book can be viewed here: http://www.llund.com/generations/lund-krisak.pdf
Click here to see my wife and I and our kids at my 60th birthday in the backyard.
Click here to see 14 grandchildren and 1 great granddaughter taken in 2006.
Click here to see my wife and I with the grandchildren in an older picture.
Click here to see our house in 2008.
Click here to return to my home page.
---

---
Last Modified: September 2016